Meet Our Team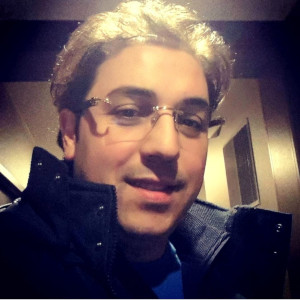 Dr. Mohammad Al Kayalie
Dentist
When you visit Dr. Kayalie, be prepared to experience a dental appointment like no other. Described by patients as caring, knowledgeable, compassionate and trustworthy. Dr. Kayalie's background in Orthodontics and commitment to vigorous continuing education makes him a leader in his field. He performs all orthodontics and Invisalign treatments that cater to the needs of growing children, teens, as well as adults.
He believes in respecting the patients' orthodontics and Dental health needs and customizing all treatment based on those unique needs. Using the cutting edge orthodontics and cosmetic techniques that he professionally masters, he helps his patients attain remarkable results, exceptional oral health and a beautiful smile that they deserve. His focus is on teaching children healthy habits which will carry them into their adult lives, allowing them to be proud of their smiles.
Dr. Kayalie received his DDS degree from Syria, AlBa'ath University, with high honour award, which allowed him to get accepted at the postgraduate Orthodontics Dental School. As a holder of Master's Degree in Orthodontics from Syria, he became a teacher at Pediatrics and Orthodontics Department at AlBa'ath University for two years. Since then, He has worked overseas between Syria and Mid Gulf as a Specialist Orthodontist with good standing for over 10 years until he relocated to Toronto. After completing the Canadian Board Certification Program, he became a licensed dentist and a member of the Royal College of Dental Surgeons of Ontario.
When he is not immersed in his practice, Dr. Kayalie can be found enjoying horse riding, his favourite sport since childhood, supporting his three kids' skills, or exploring the great outdoors with his family.
---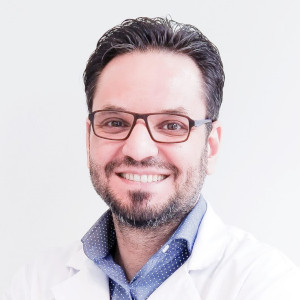 Dr. Abdul Rahman Ayach
Dentist
Dr. Abdul Rahman Ayach is certified in the latest orthodontic techniques, such as clear braces, Invisalign, lingual braces Incognito.
He has been practicing dentistry since 1998, gained 23 years of experience in dentistry and still continues. Dr. Ayach earned his Bachelor's dental degree from one of the finest universities in Syria i.e. the University of Aleppo in 1998. After achieving his doctoral of dental surgery with excellence, he continued his training in France where he attended a postgraduate orthodontic program at Pierre et Marie Curie University. After graduation from orthodontic residency, Dr. Ayach completed high studies course of dental biomaterials from the University of Paris 5. After a few years, Dr. Ayach relocated to Canada, where he became a licensed dentist and started practicing dentistry in Canada since then.
Dr. Ayach devotes his many days throughout the year to continuing his education through seminars, dental training and research. Also, Dr. Ayach is an active member of Ontario Dental Association, Canadian dental association and Royal College of Dental Surgeons of Ontario.
Dr. Ayach lives in GTA with his family and loves to spend his leisure time jogging, reading, listening to classical music and travelling all over the world.
---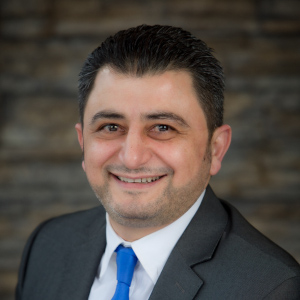 Dr. Kutaiba Alzohaili
Dentist
Dr. Kutaiba Alzohaili is very passionate about dentistry; it is reflected in the work he performs and in the results achieved for each patient he attends to. This profession allows him to employ his excellent technical skills to help improve peoples' lives through better health, stronger self-esteem, and wellness. One of his goals as a dentist is to offer outstanding individual focused care.
Dr. Alzohaili received his DDS from Damascus University. He then relocated to Toronto, completing the Canadian Board certification program. Dr. Alzohaili is a Fellow of The Royal College of Dentists of Canada. For more than 20 years, Dr. Alzohaili has been building his experience with comprehensive treatment, restorations, cosmetic dentistry, endodontics, and implant and surgical dentistry. He is very devoted to providing the highest level of patient care possible.
As well as being proud to serve you as a dentist he is also a proud family man. He and his wife take great joy raising three children. They are fond of spending time creating meals and trying new recipes together. He also enjoys taking advantage of the incredible outdoors by hiking and camping.
---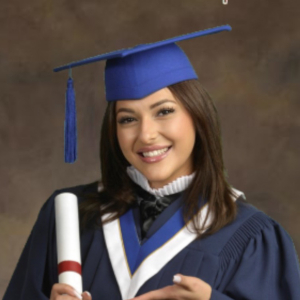 Maria Kurba
Dental Technician and Receptionist
Maria is a detail oriented and patient Dental Technician who always ensures that each of her appliances is built to perfection. Maria is committed to making dentures, crowns, bridges and dental Retainers that will improve her patient's speech, appearance and ability to chew.
What she really likes about her job is the satisfaction she gets from providing a valued health care service that will positively affect a person's oral health and self-image.
Maria is very outgoing and friendly and loves to be around friends and family in her free time.
---